Elektra for Employers
Leading organizations support women in the workplace at every stage of life.
Elektra Health empowers thousands of women with instant access to evidence-based education, care, and support in menopause and beyond.
Get started
1/3 of women consider leaving their job due to menopause symptoms.
Today, over 50M women in their 30-50's are navigating the menopause transition.
Although the experience is universal, it is also stigmatized, challenging, and disruptive in their personal and professional lives.
Source: Newson Health Menopause & Wellbeing Centre
---
The world of employee benefits is changing. Are you?
---
Elektra Health is purpose-built by medical experts to support women throughout this transition.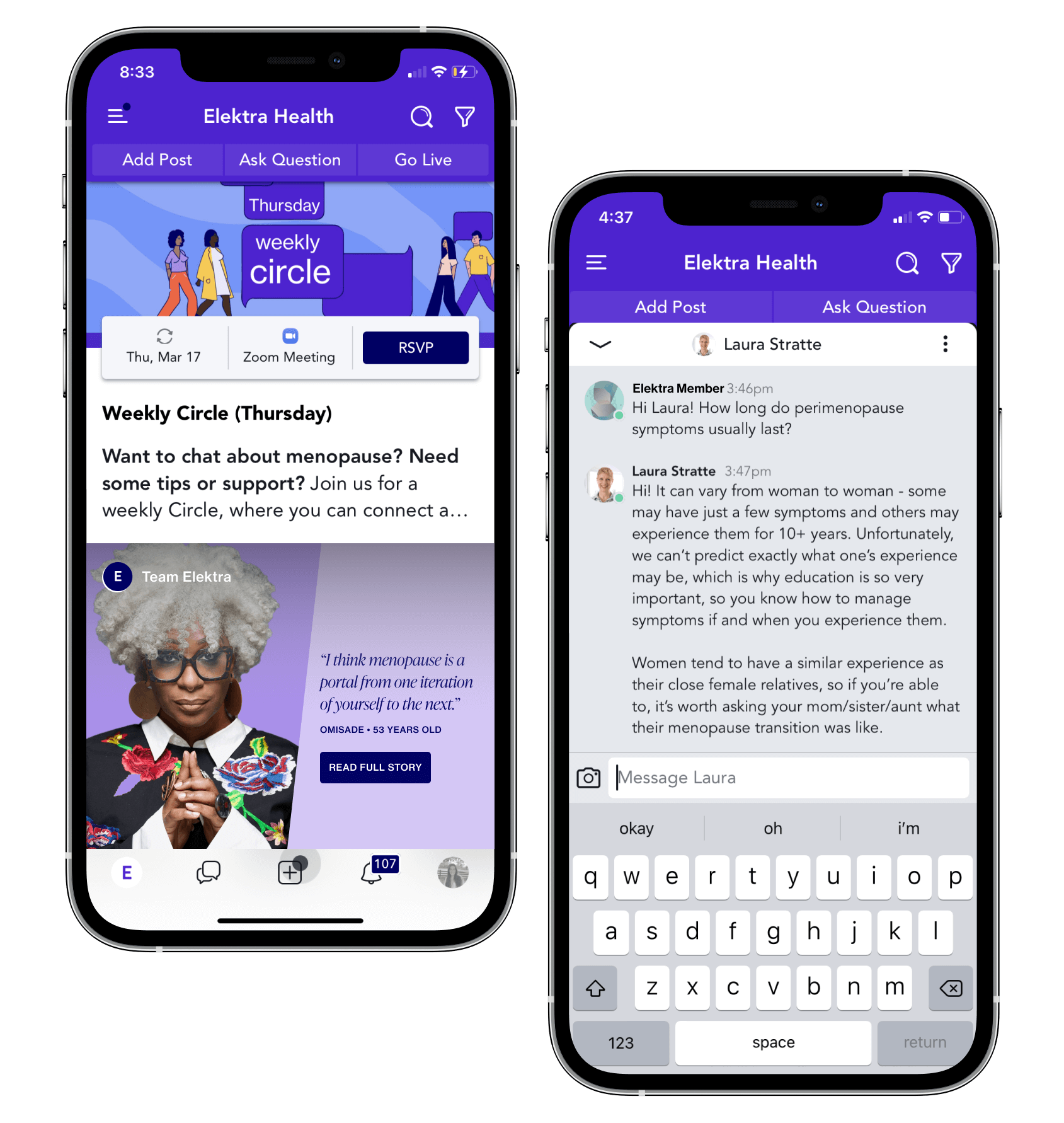 Dedicated 1:1 expertise

Unlimited coaching & support from trained health professionals

Personalized learning

Medically-vetted, tailored content & resources

Supportive community

Private, moderated channels & expert-led events
I love that I can ask specific questions and get a variety of answers and actionable recommendations. Also, it's so helpful to hear from women in the community that I am not alone in my experiences.
- Cathy, 49
Improve retention. Improve diversity. Improve health.

Invest in a modern solution that deliver results.
Get started