Elektra Community
Welcome! We're so glad you're here.
Elektra isn't just a company, it's a community of taboo-smashing women coming together to connect, learn from & support one another. It's where stories are shared and life-changing conversation is had.
We envision a world where every woman lives a bold and thriving menopause. Join our movement to make that world a reality today.
On Facebook? Join our private community of taboo-smashing, badass women where you can share stories, ask questions, and connect with others.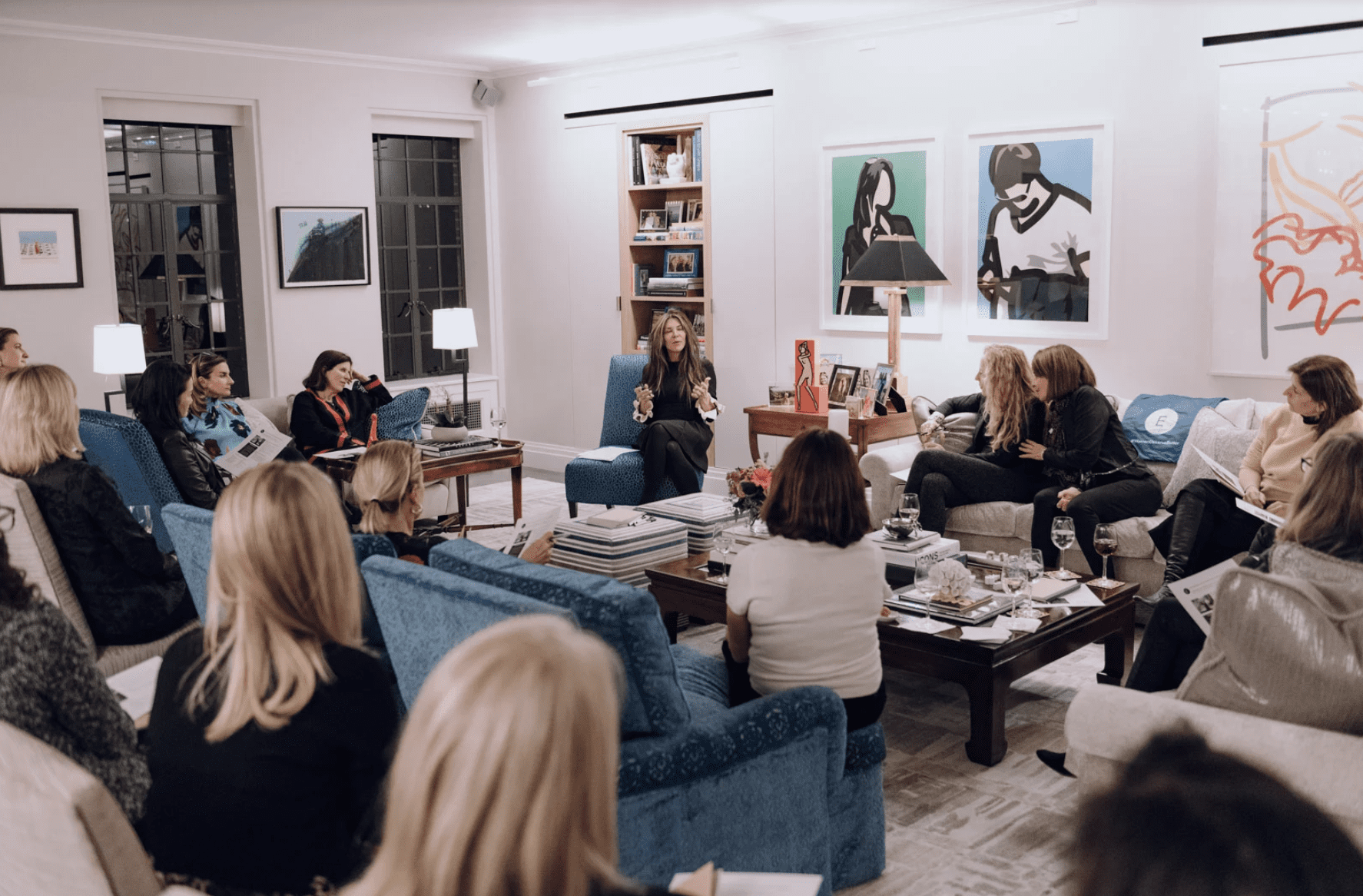 Featured Upcoming Event
Menopause 101: Everything you wanted to know (but were too afraid to ask)
Wednesday, February 10 • 7:00 PM ET
Join our founding physician Dr. Anna Barbieri and fellow Elektra community members for an informal discussion on the essential information you need to know to take charge of your hormonal health.
RSVP
Upcoming
Sweet Dreams are Made of Zzzzs | Sleep & Menopause
Tuesday, March 16 • 7:00PM ET
Who are we to disagree about the importance of sleep during menopause? Join Elektra's Jacqueline Giannelli, FNP for this discussion about sleep, including how hormones play a role and tips and tricks for getting those Zzzzs. Annie Lennox would approve!
RSVP
On demand
Eat Well, Be Well with Kristen Coffield
October 2020 • watch recording
Ease the hormonal transition through the menopause transition and beyond by adopting an anti-inflammatory lifestyle that helps you thrive. Kristen Coffield, author of the Culinary Cure will teach you how!

Watch here.
On demand
Navigating the Intersection of Fertility & Menopause
December 2020 • watch recording
Dive deep with Dr. Cindy Duke and Omisade Burney-Scott into our relationships with sleep, sex, self-advocacy, representation, and the opportunity to be who we want to be in this next phase of life.

Watch here.
MARGIT D. | COMMUNITY MEMBER
"I think the idea that for women, as we age, have all these problems that need to be fixed is such bullshit. We are superheroes! Truly."
Read Margit's story
Women in menopause have been sidelined for far too long. By owning and celebrating our stories, we shift the narrative. We want to hear your story!
Share my story
Sign up for the Elektra Digest
A weekly newsletter with expert science, stories & recommendations for the 21st-century woman. #NoPseudoscienceAllowed
Sign up!
Want more? Follow us on social